Outstanding Women of Pelham: March 13, 2018
All month long, we'll be celebrating the accomplishments of women in our community with the 'Outstanding Women of Pelham' Project, which seeks to recognize women who are outstanding members of our community. All of the women honored with the award—which will be announced each day throughout the month of March—have put ideas into action, stood up for those who are less powerful, pitched in passionately in support of a project or cause and have made Pelham the community it is today.
March 13, 2018 – Melissa Mulrooney Deighton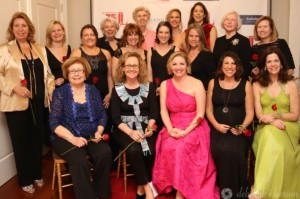 Melissa is a force of nature and is one of the most enthusiastic, energetic and dedicated community leaders in Pelham today. She has had her hand in everything from the Junior League of Pelham to Hutchinson PTA to the Pelham Public Library and she brings her positive attitude and can-do spirit to all of them.  As many people have observed over the years, if you want something done in this town, give it to Melissa. The League is fortunate to call her a past President, but there is nothing past tense about Melissa's dedication and community spirit.