Julianne's Playground Moves into its Next Phase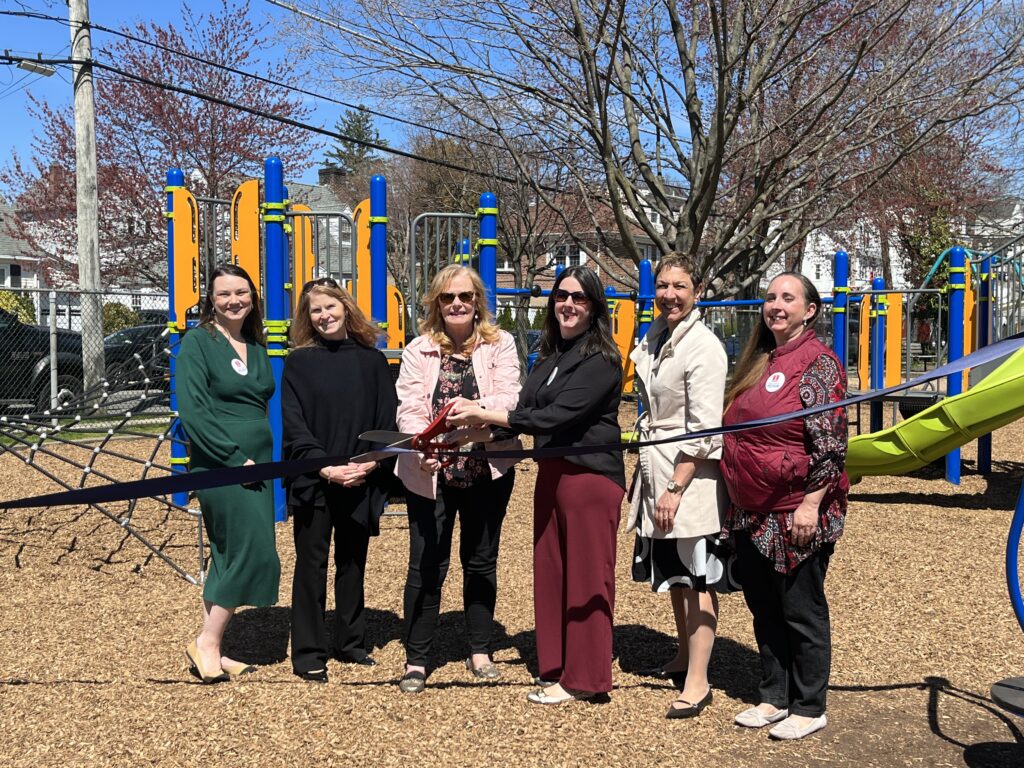 The Junior League of Pelham (JLP) and the Pelham Union Free School District (PUFSD) are proud to cement the first step of the evolution of the Julianne's Playground.   Located on 6th Street in Pelham, this park honors the spirit of Julianne Borsella, an 8-year old who battled Ewing's Sarcoma and sadly passed at that tender age.  This park was a solace to her as she sat by the sunlit window at her house and watched children laugh and play – when she could, she would join them.
On February 15, 2023, the Pelham School District announced that the play structure that was originally destined for Hutchinson Elementary School will instead be donated to Julianne's Park, kicking off this phase of our Signature Project. The 3rd-5th grade play equipment was hand picked by Dr. Fitzgerald, the principal of Hutchinson Elementary School, with the intention that the children be able to climb from one end to the other without ever touching the ground. The removal of the old play structure will began on Tuesday, March 21. After weeks of eagerly watching the construction and overall high anticipation, Julianne's is finally re-opening.
On April 10th, 2023, Julianne's birthday, we were excited to have cut the ribbon on the new playground equipment intended for older children.  We will all continue to unite to build the park into an inclusive environment for young and old, including accessible equipment and access.
This will be a multi-phase project over several years, and we appreciate the community support including that of local businesses, the fire department, and more.
Next steps will be continued fundraising for this ambitious initiative through a series of community efforts and Julianne's-focused programs. We will also define the new equipment for little ones, an exercise area, new external fencing structure and a basketball court as well as landscape aspects that can bring the community and families together.
We will continue to keep everyone in the community included and informed on these next steps and we value your contributions–this starts with a Spring Photo Shoot on April 30th, 2023 (check back for details).
The Junior League of Pelham is an organization of women committed to improving the community through the effective action and leadership of trained volunteers. We are very grateful for the generous donation from the PUFSD Board of Education and the continued help from our JLP members and the greater Pelham community. Join us as we revitalize the park and continue to add spaces that can be used by Pelham residents and the greater community.

Help the JLP continue into the NEXT phase of Julianne's Park!
Please click here to DONATE NOW
Thank you!
Check for updates HERE