Postings Volume 79 (League year 2019/20)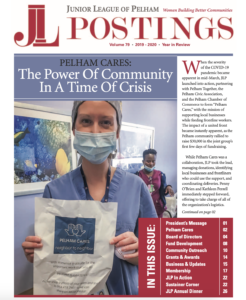 The Postings Magazine for the 2019/20 League year is now available. Please take a few minutes to look back and relish in all our hard work over the past year.
An enormous thank you to everyone who worked on this issue of Postings. It is a tremendous undertaking and we are grateful to have a record of all the League's accomplishments.
We are looking forward to another great JLP year in 2020-21!