Outstanding Women of Pelham – March 21, 2018
All month long, we'll be celebrating the accomplishments of women in our community with the 'Outstanding Women of Pelham' Project, which seeks to recognize women who are outstanding members of our community. All of the women honored with the award—which will be announced each day throughout the month of March—have put ideas into action, stood up for those who are less powerful, pitched in passionately in support of a project or cause and have made Pelham the community it is today.
Kristin Austin – March 21, 2018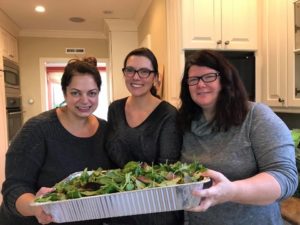 There are women who take highly visible leadership roles, and others who lead in the background, supporting everyone else. Arguably, it is these quiet leaders who provide the support and stewardship that make organizations like ours able to function. No one exemplifies this more than Kristin Austin. For the last several years, Kristin has served on the Board for many years, as assistant treasurer, treasurer and secretary–all while also raising three young children and serving as a member of Pelham Architectural Review Board. She is thorough, diligent, and fair, and her quiet leadership has been an unbelievable asset over the years. She, and those like her, are why the Junior League worldwide is a stellar organization.