Outstanding Women of Pelham: March 2, 2017
All month long, we'll be celebrating the accomplishments of women in our community with the 'Outstanding Women of Pelham' Project, which seeks to recognize women who are outstanding members of our community. All of the women honored with the award—which will be announced each day throughout the month of March—have put ideas into action, stood up for those who are less powerful, pitched in passionately in support of a project or cause and have made Pelham the community it is today.
March 2, 2018 – Aisling Bier and Zoe Henriquez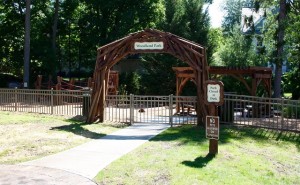 If you've taken your kids to the playground at Wolfs Lane Park—and who hasn't?—then you have Aisling and Zoe to thank. Their tireless devotion to creating Woodland Park was nothing short of extraordinary. In the process, they worked with the town, met with designers, and raised money to not only bring the playground to life, but to help drive the refresh of the entire Wolfs Lane Park. The finished project—a beautiful, naturalistic playground and gathering space in the center of town—is sure to contribute in a lasting way to the life of our community.