Outstanding Women of Pelham: March 14, 2018
All month long, we'll be celebrating the accomplishments of women in our community with the 'Outstanding Women of Pelham' Project, which seeks to recognize women who are outstanding members of our community. All of the women honored with the award—which will be announced each day throughout the month of March—have put ideas into action, stood up for those who are less powerful, pitched in passionately in support of a project or cause and have made Pelham the community it is today.
Tracy Shekane – March 14, 2018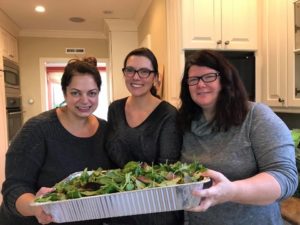 Tracy has served on the board of the Pelham Children's Center for the past two years. When the previous Board President rolled off, Tracy stepped up to the plate and volunteered, even though she does not have children in the center or a personal link to the school. She has dedicated countless hours to planning and organizing fundraising events, including the beloved PCC Pumpkin Festival and Tiki Party. Tracy is committed to fulfilling PCC's mission of providing affordable full-time childcare and education to a culturally and economically diverse group of Pelham children.