Annual JLP awards given during the annual dinner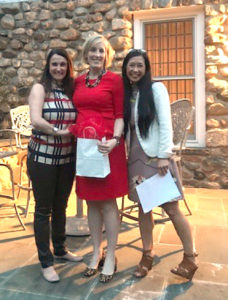 VOLUNTEER OF THE YEAR AWARD- This award was established in 1991 to commend an active JLP member who has demonstrated the positive power of volunteerism through her outstanding volunteer contributions during the current league year. This work is not limited to Junior League activities and can include other community work.
The Volunteer of the Year  award was given to Susan Quintin.  Susan joined the Junior League in 2017.   Susan has been such an all round volunteer this year not only for JLP,  but across all of Pelham's non profits, from The Picture House gala to the annual Bartow-Pell Derby fundraiser.  She was vital in revamping JLP's annual campaign from Light up Pelham to LovePelham.  Thank you, Susan for all you do!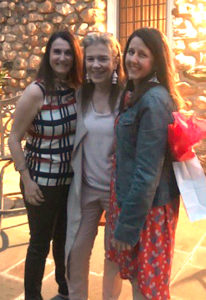 THE ELIZABETH I. JUNOD AWARD -This award was established in 1987. Named in honor of the last President of the Pelham Service League and the first President of the Junior League of Pelham, this award is given annually to a Sustainer who continues to make an outstanding active contribution to her community.
The Elizabeth I. Junod award was given to Kathy Potocki.  Kathy joined the Junior League in 1996.  Kathy epitomizes "the Pelham volunteer". She is giving of herself and her time: loving;empathetic and constant. Transitioning from JLP in a time of much emotional turmoil during her son Danny's illness, she founded The Danny Fund in 1993, now in its 26th year. Today The Danny Fund provides financial, emotional and advocacy support for families of children who not only reside in Pelham but who reside within a 30 mile radius of Pelham. What makes The Danny Fund and Kathy so extraordinary is the mission to adopt a family for the long-haul: no matter how long the ongoing support is required. Kathy, you make us proud.  Thank you!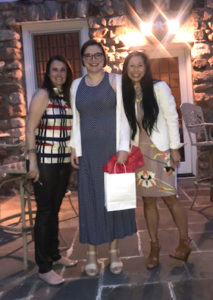 FIRST YEAR ACTIVE AWARD – This award recognizes outstanding commitment and dedication to the JLP within the first year of being an active member.
The First Year Active award was given to Kim Riegel.  Kim joined the Junior League in 2018.  She proposed, conceptualized and executed the Toddlers in Science program.  She launched it at a number of different places.  Kim inspired her committee and made it a great success.  At every event she made it fun and interactive for the children and blew away the teachers as well.  Kim, you are amazing!  Thank you!