A Letter from the President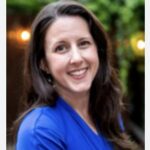 When our 2022-2023 JLP season began, my personal goal was to have our collective efforts be driven by Connection, Compassion and Community.  I could not be more proud, and grateful, to all of JLP members for doing just that!
Through our issue-based projects, donation drives and partnering with multiple local non-profits, they have brought positive community impact both here in Pelham and with our neighbors in Mt. Vernon and New Rochelle. They are changing lives with every effort, in ways big and small, and I count myself fortunate to lead this group of impactful women.
Over the past few months, we have been part of:
GMM Donation drives

September – 914Cares – clothing drive

October – Refugees in the Bronx – toiletries and socks drive

November – Boys & Girls Club – after school snacks, banana bread 

Ongoing Projects

JLP Reads – monthly reading at the Town of Pelham Public Library, including craft projects

Junior League of Scientists – excited to bring their preschool science projects back in the Spring

Ending Hunger – providing weekly after-school snacks for the Boys and Girls Club, planning on collaborating with Girl Scouts in Spring for hands-on meal serving

Signature project – actively pursuing grant sources for funding of renovation of Julianne's Playground. Spring activity in planning stage.

December Adopt-a-Family toy drive for Westhelp Mt Vernon, providing gifts to 43 families

December Pajama Drive for Family Services of Westchester's Head Start program

Community Support

Pelham Chamber of Commerce – Trunk or Treat participant, Breast Cancer awareness efforts, Winter Wonderland participant

Pelham Larks concert promotion

Pelham Cares – Collaboration with Civics, Hearts & Homes for Refugees and Pelham Together to support needs of 40+ Pelham families

Community Roundtable on 11/29 at the Town House – addressing climate change and sustainability efforts in Pelham (Examiner article recap: https://pelhamexaminer.com/53490/latest-news/pelhams-environmental-leaders-give-insights-on-sustainability-and-dealing-with-climate-change-at-junior-league-roundtable/)

Supporting mental health – promotion of Upshur Bren event 'Breaking Anxiety' at The Picture House 12/13

Grant to Amani Charter School – Aileen attended the ribbon cutting on 12/14 in recognition of the 2022 grant we provided, which supported purchasing materials for their new ESL / Sensory Room 

Oktoberfest fundraiser – over 100+ participants, and funds raised will support projects, training and grants

Love Pelham

New provisional class of 25 members! Project for MLK Day weekend (Monday, Jan 16) will be maternal/family support postpartum together with community partner Family Services of Westchester
Throughout the above, we have connected with one another, showed compassion towards the individuals in need on the receiving end of our efforts, and demonstrated our commitment to our gem of a community and partner organizations.  
Our impact would not be possible without our generous donors—they are the water under our boat, and we are committed to using those funds with the greatest responsibility to do the greatest good. 
We hope you will consider a tax-deductible donation to help us reach this year's Love Pelham Annual Fund goals. With your help, we can continue to spread that love. 
All the best,
Aileen Dose
President, JLP